Training and Programming Materials
Explore the tools you need
HMS Program Overview
To improve quality of care for women and families, Jhpiego, in collaboration with global partners, developed Helping Mothers Survive (HMS). HMS is a suite of hands-on, simulation-based learning modules designed to be delivered at the jobsite to build the capacity of the health workforce.  The goal of HMS is to improve and sustain the critical skills of midwives, nurses, doctors, and those who assist them to care for women during pregnancy, labor, and delivery.
HMS incorporates the latest evidence in clinical care and learning methodologies to all modules in the suite. The first module in the series, HMS Bleeding after Birth Complete, addresses postpartum hemorrhage, the leading cause of maternal deaths globally. In response to requests from around the globe, Jhpiego is expanding the suite into other clinical areas with input from the leaders in global health such as the International Confederation of Midwives (ICM), the International Federation of Gynecology and Obstetrics, (FIGO) and the International Council of Nurses (ICN). Additional modules include, HMS Pre-eclampsia & Eclampsia, HMS Essential Care for Labor & Birth, and HMS Threatened Preterm Birth Care. We are in the process of finalizing the suite to include HMS Prolonged & Obstructed Labor and HMS Vacuum Assisted Birth.
When providers have the knowledge, skills, and confidence necessary to provide quality care on and around the day of birth, they will reduce the burden of maternal and newborn deaths in their communities. The HMS Secretariat also provides guidance on implementing and incorporating low-dose, high-frequency (LDHF) learning approaches into existing education programs (see "Our Approach") and helps to connect HMS advocates, implementers, and trainers across the globe.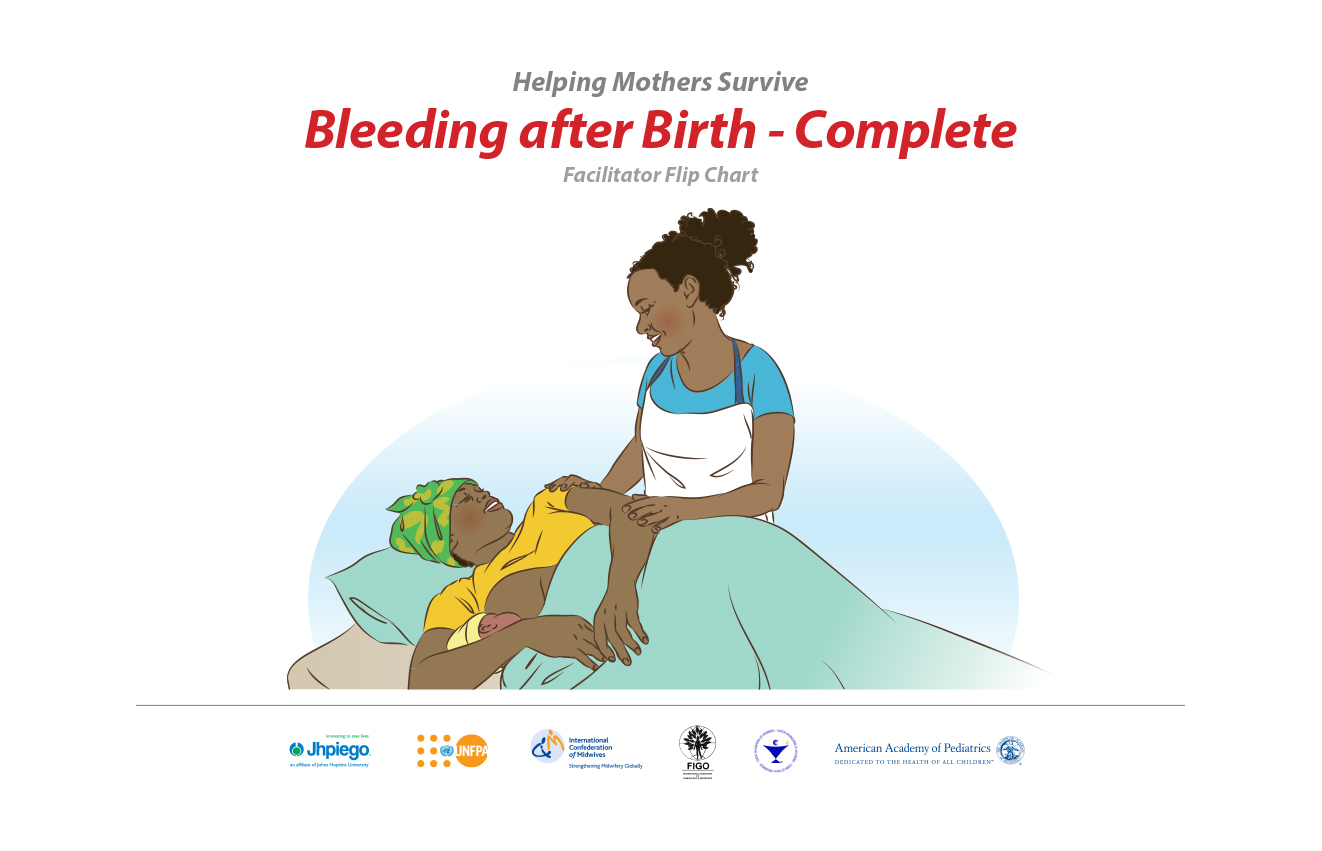 Bleeding after Birth Complete (BABC)
Bleeding after Birth (BAB)Â is a one-day module designed for teams of health workers who provide care for women and newborns. The content aims to build skills around team communication, active management of third stage of labor, and early detection and basic management in order to reduce maternal deaths caused by post-partum hemorrhage.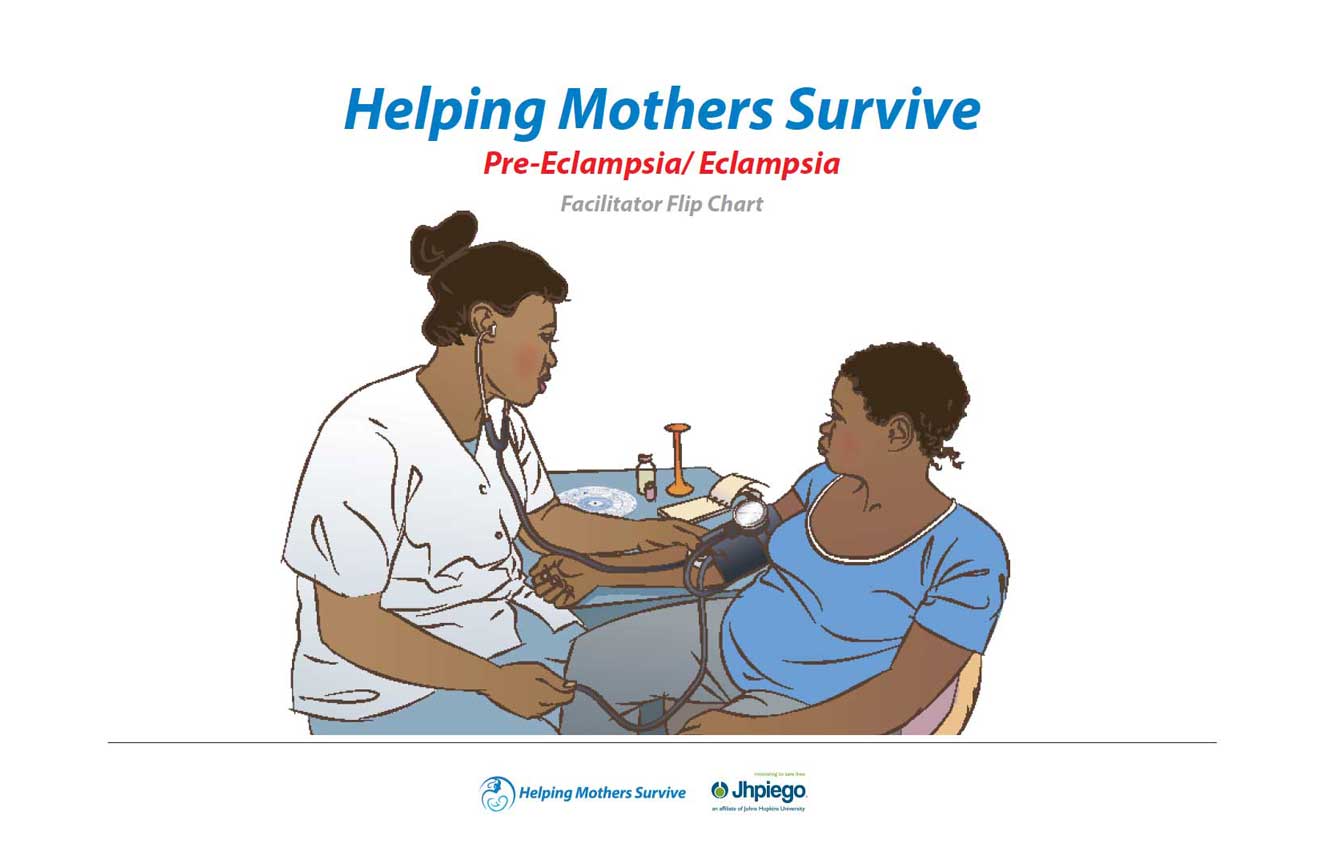 Pre-Eclampsia & Eclampsia
Pre-eclampsia & Eclampsia (PE&E) is a module designed to address the second leading cause of maternal mortality globally, Pre-eclampsia & eclampsia. Key content in this module includes: correct assessment and classification of hypertensive disorders of pregnancy, administration of loading and maintenance doses of magnesium sulfate and antihypertensive medications, and management of convulsions.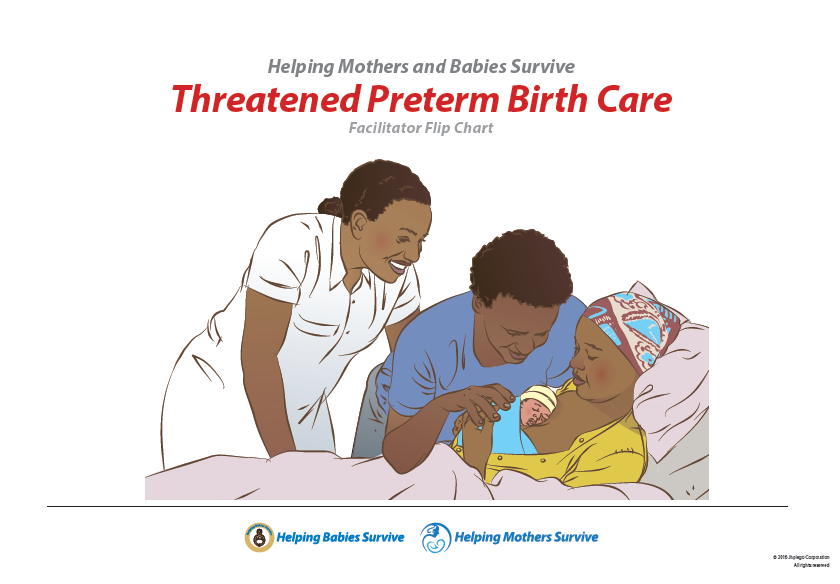 Threatened Preterm Birth Care (TPTBC)
Threatened Preterm Birth Care is part of the Helping Mothers Survive and Helping Babies Survive suite of training modules. It is a two-day course designed for teams of health workers who provide care for women and newborns.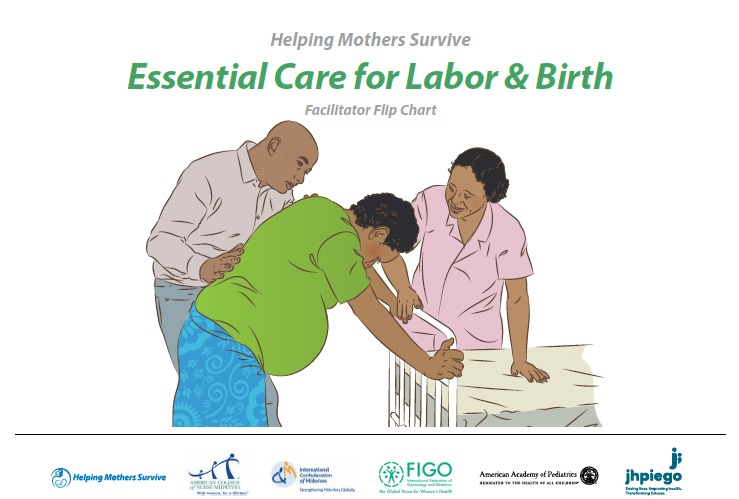 Essential Care for Labor & Birth (ECL&B)
HMS ECL&B is a training module designed to improve the quality and experience of care for women and newborns during labor, birth and the immediate postpartum period. ECL&B builds capacity of the entire team of providers to give evidence-based, respectful care using the "low dose, high-frequency" (LDHF) approach.
Other Modules Coming Soon
Vacuum Assisted Birth

Prolonged and Obstructed Labor
Coming soon!
Change in Practice
Implementing a sustainable and effective program in any country takes planning. This is especially true for HMS programs that apply a different leaning approach from most traditional in-service training packages. Here are six ways HMS is different:
Train All Authorized Providers
HMS trains all providers on a health care team to bolster teamwork and target all providers caring for women and newborns on the day of birth.
Local, On-site Trainings
HMS learning courses take place in the workplace to address local barriers and improve the capacity of the entire health care team.
Simulation-based Trainings
HMS applies evidence-based learning approaches, including simulation, case-based learning scenarios, role play, and group discussions, which heavily involve participants in their own learning process.
One Day On-site
HMS begins with an initial one- to two-day learning that covers need-to-know clinical knowledge and skills using the evidence-based strategies named above.
Providing Direction
The initial course is followed by short, weekly practice sessions at the work site, led by peers, to continue reinforcing clinical decision-making and skills.
Highly Graphic Materials
HMS uses highly graphic materials to reinforce key messages.
Even if, after this training, we only save one mother who was dying of hemorrhage—the training was necessary. Dr. Der Adolphe Somé